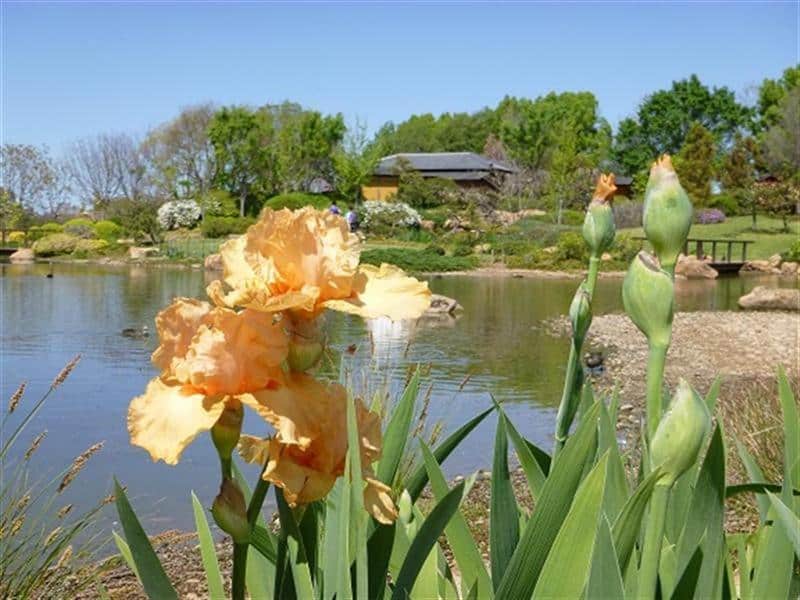 Dubbo Regional Botanic Garden
'Shoyoen' means 'strolling and refreshing garden'. Shoyoen is recognised as being one of the most authentic Japanese Gardens in Australia. It was gifted to Dubbo by our Sister City Minokamo, Japan.
The abstract and highly stylised miniature landscape is a distinguishing feature of this style of traditional Japanese Garden and is full of religious symbolism and cultural references.
The garden was designed by students from the Kamo Agricultural and Forestry High School cementing a commitment to growth of understanding and friendship.
Work on the garden began on 25 February 2002 with the planting of the first cherry trees. The 'ground breaking' ceremony was performed by a Shinto priest, Mr Toshiyiuki Hasabe.
The Dubbo Regional Botanic Garden is located in East Dubbo, off Coronation Drive.
The Garden is open between the hours of 9am and 4pm Monday to Friday and 9.30am to 4.30pm Saturday and Sunday.
The Garden is closed Christmas Day, New Years Day, Good Friday and the morning of ANZAC Day.
GPS co-ordinates:
-32.253713, 148.633583